Hardwood Flooring in Schenectady, NY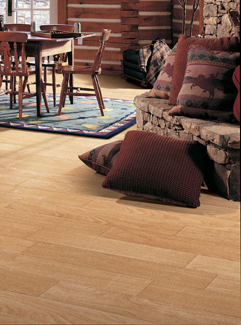 Transform your living spaces with warm and inviting hardwood flooring in Schenectady, NY. Hardwood floors add classic sophistication and elegance to both homes and businesses. We offer a wide variety of engineered or solid hardwood flooring, so you are sure to find the floors that meet your style and performance needs.

Don't settle for a limited selection at another store. Instead, treat yourself to a world of stylish options at a showroom that has been around for more than six decades. We take pride in offering a diverse variety of hardwood floor products suited for use in any room in your home or business. Our showroom carries many different products manufactured by some of the nation's most trusted brands, including:
Floorcraft
Downs Performance Wood
Downs
Spotlight Values
Helping You Make Wise Flooring Decisions
Are you unsure where to start when it comes to choosing the right product for your project? Let our sales and design professionals guide you through the process of selecting the type, style, species, and gloss of wood flooring for the space you have in mind. Talk to our team about your personal preferences and lifestyle requirements, and we'll be happy to point you in the right direction.

Many different kinds of hardwood are available; however, the one that is right for you depends heavily on your lifestyle, as well as the amount of maintenance you are ready to perform to keep your floors looking and behaving as expected. Our family-owned-and-operated flooring store carries both solid and engineered hardwood flooring in a variety of brands, styles, and finishes.
Engineered Wood Offers Installation Versatility
When moisture is a concern in your home or place of business, consider investing in engineered hardwood flooring. The manufacturing process gives these unique wooden floors a resistance to water you won't find in other hardwood products. The top layer consists of a veneer of the wood species of your choice. This layer is bonded to several other layers, which consist of high-density fiberboard or plywood.

This process enables manufacturers to create strong and durable flooring that resists moisture. As such, you and your family or employees never have to rule out wood as a flooring option, no matter where you aim to install it. Use this versatile flooring in any room of your house, including the kitchen, basement, and even the bathroom. The high humidity in these spaces has no effect on engineered hardwood.
Solid Hardwood—The Options That Lasts for Decades
Solid hardwood is a perennial classic. For hundreds of years, home and business owners have chosen it to use in their renovation projects. Its durability and versatile appearance make it a popular choice with many of our clients. These floors consist of planks milled from a single piece of wood. These thick, dense planks of the species of your choice make floors capable of lasting as long as a century. When hardwood shows signs of wear and tear, you can have the planks sanded, refinished, and stained, so your flooring looks brand new. An investment in solid hardwood is an investment in a permanent home or business fixture.
Wood-Look COREtec Vinyl Plank
If you love the look of hardwood floors but prefer a more durable surface that requires little to no maintenance, we have exactly what you want: COREtec vinyl plank. This premium flooring surface offers the realistic beauty of wood with a waterproof core and a protective wear layer. Let us give you the appeal of wood floors with benefits, courtesy of innovative engineering.
Protect Your Investment with Flooring Installation
Installing hardwood floors is best left to our skilled and experienced flooring experts. The planks need to be positioned for maximum aesthetic appeal and secured properly to prevent shifting and lifting, as planks that move are vulnerable to damage. Rely on our certified installation team to install your floors quickly and efficiently. We guarantee your satisfaction.
Reach out to our store to ask about other guarantees and warranties for flooring products and services. We're committed to your complete satisfaction, and that's why we go out of our way to make sure your hardwood floors look and perform as intended.
To learn more about our 12 month financing options:


Contact us today for professional installation of your new wood floors. We proudly serve customers in Schenectady, Niskayuna, Clifton Park, Guilderland, and Delmar, NY, and the surrounding areas.