Luxury Vinyl Flooring in Schenectady, NY, You'll Love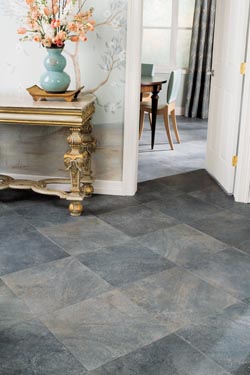 When you are looking to boost your home's value, take control of the style in your space, or add a room with great floors; you can do it all with luxury vinyl flooring in Schenectady, NY, from Schenectady Floor Covering. Our trained team of experts is here to guide you through the buying process, ensuring that you make informed purchases that deliver the best results for your goals and property.
No matter what the scope or purpose of the project, vinyl makes an excellent foundation for long-term luxury without a savings-shattering price tag. Available in numerous designs and colors, you can customize your look and tailor any room to be as unique as your personality and vision.
At our store, it's all about crafting an unmatched shopping experience for the people who matter most to us-- our customers. Whether you're planning for an eventual renovation, comparing prices for one that's already underway, or looking to lay down reliable, resilient flooring as soon as possible, you can count on us to lend a hand.


Don't Settle-- Choose Something Superior
As a homeowner, the look, feel, and financial value of your house mean everything when it comes to selecting floors. After all, your home is more than the place you live: it's an asset that should allow you to enjoy a level of confidence in your future. That's why we curate our vinyl selection carefully, only including the best in modern manufacturing among our offerings.
We base the products we carry on their competitive benefits compared to our most coveted flooring. In the case of vinyl, that means selecting for:
A Softer, More Comfortable Surface
Improved Acoustics
Heating and Cooling Benefits
Performance under Pressure
Ease of Installation
Most importantly, we choose our luxury vinyl tile and planks for their ability to authentically recreate the styles our customers want. Using high-resolution textures and embossing, these products allow you to enjoy the appearance of natural hardwood or stone with far less upkeep and fewer concerns about climate.


Comprehensive Surface Support
Offering the best in contemporary vinyl flooring won't help you if you can't make knowledgeable choices between products. Luckily, our team members can answer all your questions when you shop at our showroom. All you need to bring with you is your vision for your floors-- everything you need to achieve it is available from our experts.
Whether we're explaining the process of luxury vinyl tile installation or guiding you to beautiful area rugs that add further flair to the finished space, our level of service will always be the same. Experience our difference for yourself by stopping by or reaching out to our showroom.



Contact us now to learn more about our inventory of quality vinyl products. We proudly serve Schenectady, NY, and the surrounding areas.