Your Source for Luxury Vinyl Planks in Schenectady, NY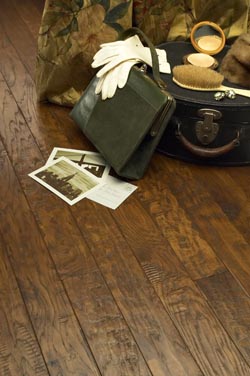 Shopping for new flooring can be challenging, especially if it's your first time tackling an extensive remodeling project. You want to have confidence that you're choosing a material that will not only look attractive but continue to serve you well long after it has been installed. At Schenectady Floor Covering, we're committed to making your home a better, beautiful place to live. Step foot in our expansive showroom to browse our wide variety of premium floors and discover the myriad of design possibilities that await you.
Our store is the premier place to go for luxury vinyl planks in Schenectady, NY, along with a medley of other flooring coverings. We understand that seeing and feeling our luxury vinyl plank floor options in person can go a long way towards helping ambitious shoppers make their decisions. That's why we encourage you to visit our showroom to find the right flooring for your project. Our knowledgeable team members are always standing by, ready to answer any questions you may have and even recommend specific materials. We look forward to helping you make the most of your shopping experience.
An LVP Floor Offers a Classic Look and More
Solid hardwood is unquestionably one of the most widely preferred flooring options available today. Rich in rustic appeal, it offers a charming look that homeowners of nearly any taste can appreciate. However, authentic hardwood flooring can be costly. If you're looking to redress a great deal of floor space, it may not be the best choice for your remodeling project. Moreover, this highly coveted material isn't an optimal choice for places that experience a great deal of moisture.
Fortunately, our luxury vinyl planks replicate the look of real hardwood with stunning realism. Modern manufacturing advances have made it easier than ever for homeowners to enjoy the highly desirable look of many different hardwood species at a mere fraction of their real counterparts.
So, whether you're partial to the vibrant hues of cherry, walnut, or the traditional stylings of oak, you can augment your space with the charming look you long for. Stop by our expansive showroom to browse the many selections of LVP floor we have on offer.
Proudly Performing Your Luxury Vinyl Plank Floor Installation
Investing in a luxury vinyl plank floor installation offers numerous advantages. Notably, the installation process is simple, since LVP floor can be laid nearly anywhere in the home. Vinyl is water resistant, meaning it's an ideal selection for bathroom, basement, and kitchen remodeling projects. At your request, our skilled team members will place your new floor covering perfectly. Rest assured that when you trust our capable specialists with your installation needs, you'll come away with a flooring solution that you'll be proud of year after year.

Contact our flooring specialists to learn more about our vast assortment of luxury vinyl plank selections. We proudly serve home and business owners in Schenectady, New York, and the surrounding communities.