Low-Maintenance Vinyl Flooring in Schenectady, NY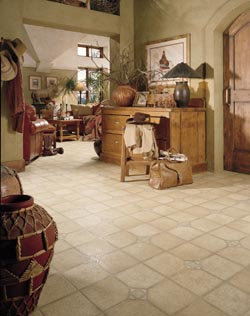 Your life is busy enough without adding new chores to the mix. When you're choosing a floor for your home, choose a low-maintenance surface that suits your lifestyle -- choose vinyl. At Schenectady Flooring Covering, we're pleased to offer one of the most diverse vinyl collections in the area, with options ranging from rustic and classic to trendy and contemporary. Visit our showroom to browse our vinyl flooring in Schenectady, NY, and discover a surface that's easy to care for and easy to love.


A Lot to Love About Vinyl
Modern manufacturing innovations have made the vinyl of today better than ever before. First, it is now more damage and stain resistant. To keep it clean and looking like new, all you need to do is some simple sweeping or vacuuming, as well as occasional mopping. In addition, vinyl is water resistant and thus well suited to bathrooms, kitchens, and laundry rooms.


Vinyl Styles for Every Room
Thanks to the versatility of vinyl, there's a different style for every room and every design goal. The form that most people think of when they hear "vinyl" is vinyl sheet flooring. True to its name, this style is laid down in large sheets for quick installation and enhanced water resistance. Furthermore, a wide range of different colors and patterns are available, allowing you to easily match with any kind of décor. However, sheet is just one of three popular varieties; there is also plank and tile forms of vinyl.
For those who want the look of hardwood without the expense and maintenance needs, vinyl plank flooring is a great alternative. The vinyl planks can be made to closely resemble any wood species, stain, or finish. Vinyl can even imitate the texture of wood. Likewise, the planks come in different sizes and shapes. No matter what your preferred style of hardwood may be, there's a vinyl option for you at a fraction of the price.
The innovative manufacturing techniques behind vinyl plank are also applied to produce vinyl tile. These surfaces imitate the enduring elegance of stone, with both a handsome appearance and remarkable strength. However, vinyl tile flooring requires less maintenance than genuine tile and isn't as prone to cracking -- and it's more affordable foot by foot. Learn more about vinyl tile and the many other options available at our showroom by talking to our team today.



Contact us for additional details on our vinyl surfaces. We proudly serve clients from throughout Schenectady, New York, and the surrounding communities.