Refresh Your Interior with Wood-Look Tile in Schenectady, NY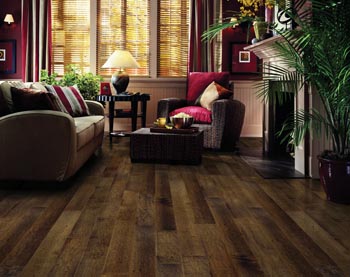 There's no better way to add a charming look to your indoor space than by renovating with a new choice of flooring. Few home remodeling avenues possess as much decorative potential as new flooring does. When you're ready to take your remodeling project to the next level, Schenectady Floor Covering is here to help you find your ideal floor that's sure to meet your every aesthetic preference and functional need.
Rich in rustic appeal, hardwood floors offer an instantly noticeable warmth that makes any room they're placed in feel comfortable and inviting. However, they also require substantive maintenance to keep their beautiful appearance. In addition, there are limitations regarding where they can be placed. With our wood-look tile in Schenectady, NY, homeowners can enjoy the look and feel of hardwood flooring without the commitment.
Enjoy a Classic Look in Moisture-Prone Spaces
Available in several different compositions, our wood-look tile combines the coveted appeal of traditional hardwood with the resiliency of ceramic and porcelain. The benefits of choosing one of our look-alike selections include:
Cooling and Heating Benefits
Ease of Maintenance
Exceptional Durability
Numerous Design Options
No matter if you prefer our ceramic wood tile or our wood plank ceramic tile, you'll find an excellent selection that's sure to meet your every need when you browse our extensive inventory. Visit our showroom to learn more about all of the flooring options that we have on offer today.
Make a Sound Home Investment
Due to the unique manufacturing and resilient nature of your look-alike tiling, even moisture-prone areas aren't typically well-suited for solid hardwood flooring can take on a rustic look. With the bountiful selection of ceramic and porcelain wood tile all in one place, homeowners have the opportunity to enhance their spaces with enviable appeal.
At our fully stocked showroom, we carry two unique variants of our traditional wood-look tile products that offer a great deal of design potential. Our ceramic wood tile is an excellent selection that offers incredible versatility. Best of all, our skilled installation crew can easily cut and shape your ceramic wood tile floor to fit your desired space.
Alternatively, our porcelain wood tile and wood plank porcelain tile choices exhibit the water resistance and durability you need. Beautiful and ready to perform, this unique flooring material will give you desirable look of real wood flooring and will hold up well even in the ever-changing temperatures and humidity your bathroom or kitchen experience. Share your project details with our knowledgeable specialists and we'll help you find the right choice for your home.

Contact our showroom to find wood-look tile flooring that looks like solid hardwood and offers exceptional water resistance and durability. We proudly serve homeowners in Schenectady, New York, and the surrounding communities.